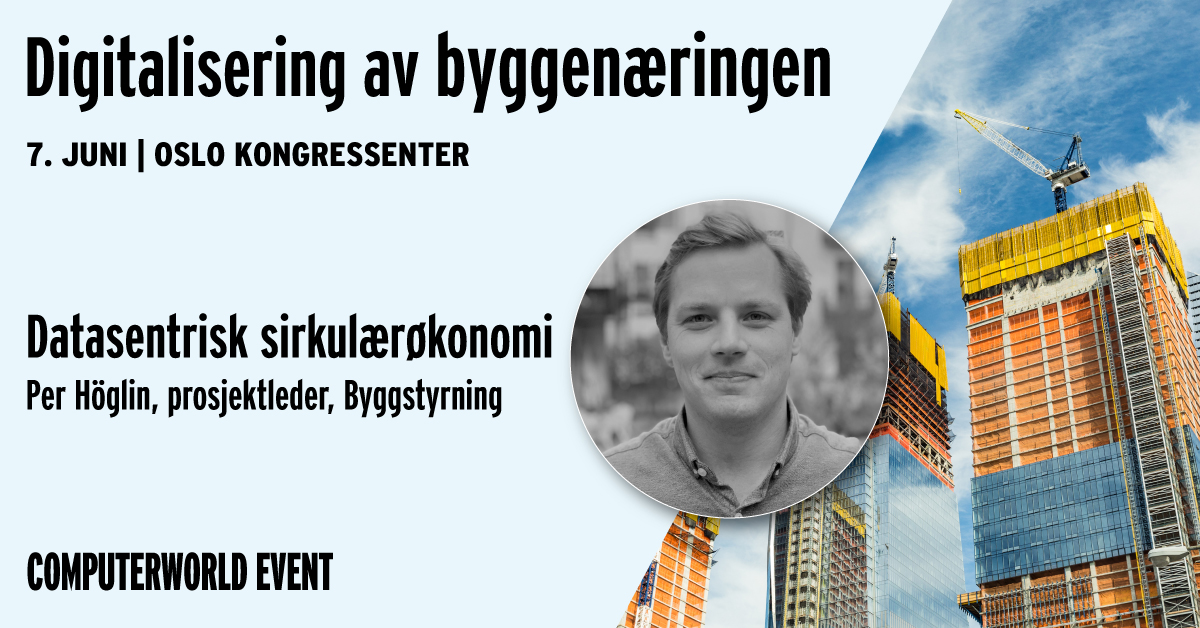 https://event.cw.no/Bygg23
We will be there!
Come and visit us and have a Datacentric- BIM talk with us.

This years conference is extra exciting width our good friend Per Höglin presenting Byggstyrnings experience on Circular economy at the Lumi project thats being built for Vasakronan in Uppsala (https://vasakronan.se/projekt/lumi/ ). The Lumi project is built entirely without drawings, is chock full of usable data and has a sustainable focus.

For more info and registration, click on the event link: https://event.cw.no/Bygg23

For free entry to the conference, use our VIP-code when you register: DAB23-REND-E

Hope to see you there!