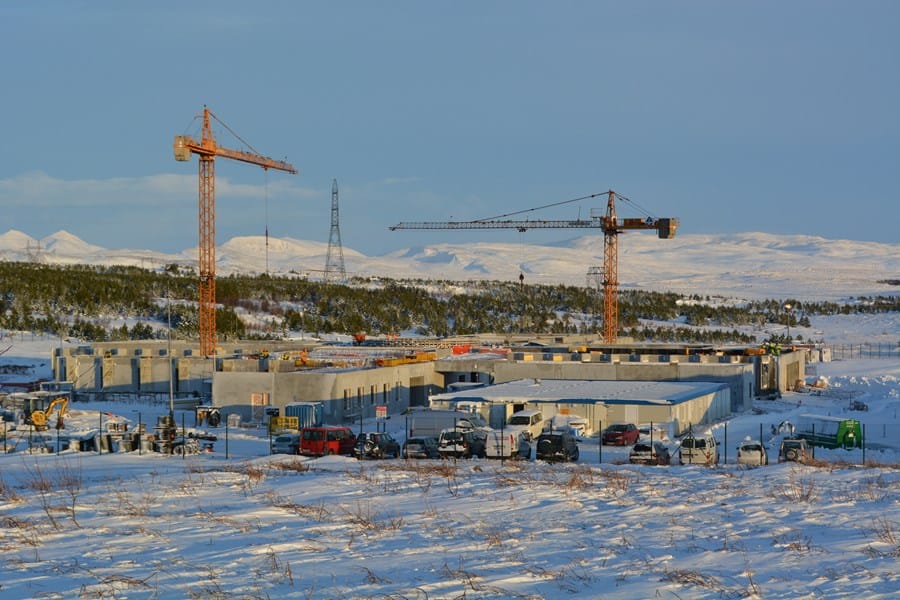 "We especially like how quickly we were able to process the BIM models. We found StreamBIM easy to use and intuitive." - Örn Erlendsson, Environmental Project Manager and BIM Contact at FSR.
FSR Takes BIM onto the Construction Site with StreamBIM
One of the biggest challenges with construction projects in Iceland is the extreme winters, strong winds, and regular earthquakes, according to Örn Erlendsson, Environmental Project Manager and BIM Contact at FSR.
The state-owned construction contracting company chose to use StreamBIM on its unique public construction projects because the software allows contractors to access various documents while they are working on site.
"We use StreamBIM to access different documents, such as BIM models, 2D drawings, and tender documents, as well as installation instructions or manuals on the construction site. Another important use of StreamBIM is the ease of use for capturing work to be done on inspections," says Erlendsson. "Many of our sub-contractors are using StreamBIM for documenting their work too."
BIM and StreamBIM have played an important role in several major projects built by FSR, including two new schools, a new prison, a patient hotel in central Rykjavik, and a visiting center in Thingvellir National Park.
BIM Adoption Increases in Iceland
"We have experienced increased interest and rapid growth in implementing BIM in construction projects in Iceland. The background for this is an increased understanding of the benefits of BIM, and better and more user-friendly software such as StreamBIM that is available on all devices," Erlensson says.
BIM is not new to the construction industry in Iceland but is not as commonly used in Iceland as in other Scandinavian countries. FSR intends to be a driving force for implementing the use of 3D BIM at its construction projects.
Streaming BIM Software Wins New Fans
Using StreamBIM has been an entirely positive experience and helped win over users who were initially skeptical of the new BIM technology.
"StreamBIM has opened up completely different ways of working for contractors and other parties involved. When we implement a change, we are used to being met with skepticism at the beginning. With StreamBIM all skepticism disappeared very quickly because people clearly saw the benefit of this user-friendly software. Most people working on site need to access multiple documents, and they walk back and forth to the site office to check. With StreamBIM people always have access to updated drawings on their tablet or smartphone while on site, and therefore they save a lot of time by avoiding waiting or searching for information."
"We especially like how quickly we are able to process the BIM models. We found StreamBIM easy to use and intuitive. You do not need to be an Information and Communications Technology specialist to understand how to use the software and to learn how to extract important information, you just figure it out yourself. This is why we use StreamBIM and why StreamBIM has become so popular within our projects," says Erlendsson.